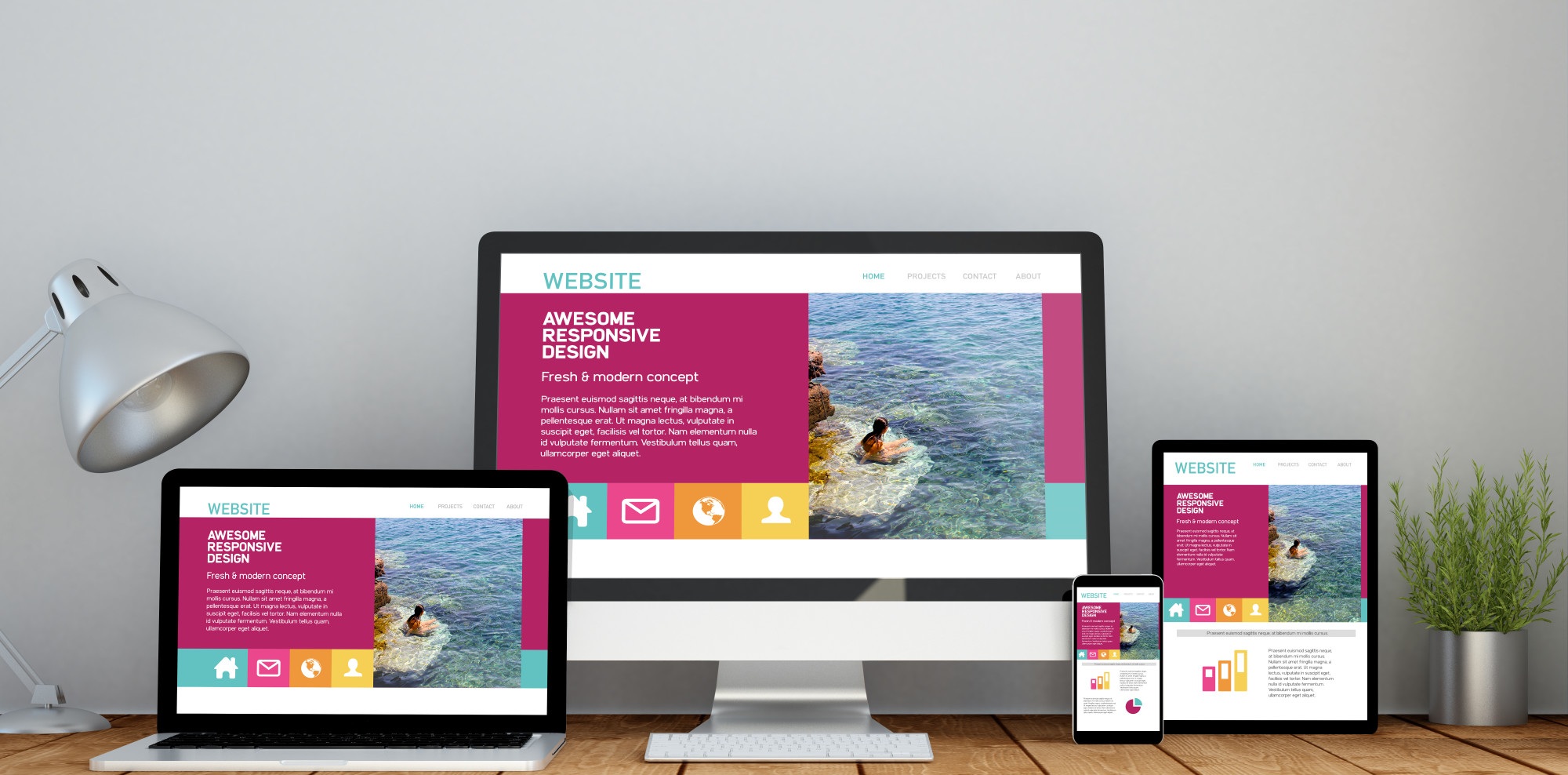 RESPONSIVE WEBSITE
Responsive web design is nothing else but a particular approach to creating a website. A responsive website will change the size of its elements when you resize your browser window or view the website on a different device such as your tablet, phone, or even a different computer with another screen size. Responsive website design allows you to view content on a website from any device, with any screen size, and with full content on one page. It's exactly the same as when you surf websites on your computer. You will be saved from getting some headaches from scrolling to the left, right, top, down, or zooming in and out, as well as from going over the entire screen just to read something.
A responsive website design is always adaptable enough to fit any size of screen without tiring your shopper out. Its advantage lies in the fact that it allows you to make a website that can be viewed on a multitude of screen resolutions. Responsive websites help users utilise and surf the website without having trouble with the screen and pixel size. The backbone of any website is its design. If it is designed efficiently by the correct means, it will work wonderfully for an individual. Responsive website design is a new way of doing online business. The increase in mobile traffic and new technologies is the main reason for this change. No matter which industry you belong to, your online business greatly depends on millions of smartphone users worldwide. Responsive website design is the latest trend and a must-have today. A large number of adults today are using their mobile phones to go online. If you have a responsive website, you have a better chance of catching these users.
There are five reasons why your website should be responsive. 
People Use Many Different Devices.
Crunch the Numbers.
Your Website Must Be Readable.
You must keep your visitors on your site.
Google prefers responsive websites.